Move or specify the exact number of contacts
Clever

Everything you need when you start or you are on your own.

Free

Euro

monthly, charged annually *

Up to %EMAILS% email sent per month
+ 0,008 Euro for each additional email sent.

Euro

charged monthly *

only annual payment

Up to 5 users

Active forms without limits

Email marketing without limits

Survey without limits

Advanced cross automation

API + Integrations

Telephone & email support
Discovery

An effective solution for small and medium-sized companies.

Free

Euro

monthly, charged annually *

Unlimited
sending of emails.

Euro

charged monthly *

only annual payment

Unlimited number of users

Active forms without limits

Email marketing without limits

Survey without limits

Advanced cross automation

API + Integrations

Telephone & email support

Active support online or on phone
Enterprice

Marketing automation for your ERP or CRM.

Let´s talk!

Euro

monthly, charged annually *

Custom solutions with direct connection to classic ERP or CRM using up to hundreds of marketing automation scenarios.

Euro

charged monthly *

Quanda Analytics Modul™

Unlimited number of users

Active forms without limits

Email marketing without limits

Survey without limits

Advanced cross automation

API + Integrations

Individual support & consulting

Active support online or on phone
* All prices are without VAT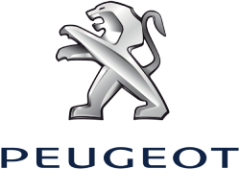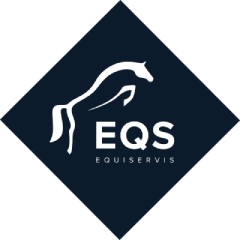 Comparison of tariffs
Clever
Discovery

Email campaign

Number of email sent
Up to 2x number of contacts per month.
Unlimited
Number of users
5
Unlimited
More sending domains
Automatic assignment of the sender according to the owner of the contact
Drag & Drop email editor
Your own emial templates
Personalization
SPAM test
Statistics to email
Detailed campaign statistics
Simple email campaign
Google Analytics click tracking
Birthday emial campaign
Aniversary emial campaign
Logic emial campaign
Advanced automation
A/B testing
Email series
Transactional emails
Withnout Powered by in footer

Online survey

Number of survey
Unlimited
Unlimited
Number of running survey at the same time
Unlimited
Unlimited
Number of question
Unlimited
Unlimited
Number of questionaire completed
Unlimited
Unlimited
Number of email invitation sent per month
Unlimited
Unlimited
Survey library
Logo & branding
Question Skip & Logic
Survey termination by answer
Advanced automation
Redirect to your web
Filters and segmentation of results
Export of completed questionnaires to CSV
Editing the text of the final report
Final report to e-mail
Final report to PDF
Withnout Powered by in footer

Active forms

Responsive forms
Custom fields
Your own design
Pop-up forms
Pop-up forms (dark backgroud)
Sliding forms
Sliding forms as bar
Embed forms
Simple landing page
Advanced automation
Withnout Powered by in footer

Contcts and companies

Bulk import of contacts
Custom fields
Managemnet of undelivered emails

Integration

Raynet CRM
Facebook
Instagram
Twitter
LinkedIn
Youtube
Vimeo

User support

Help with setting and using
Phone & emaïl support
Phone & emaïl support
Move or specify the exact number of contacts
Basic

For sending bulk e-mails once or twice a month.

Free

Euro

monthly, charged annually *

Up to %EMAILS% email sent per month
+ 0,008 Euro for each additional email sent.

Euro

charged monthly *

only annual payment

2 users

1 sending domain

Simple email campaign

Drag & Drop e-mail editor

Own email templates

Personalization

SPAM test

Statistics send to email

Detail statistics of sent emials

Raynet CRM integration

Email support
Standard

For sending bulk e-mails without limits.

Free

Euro

monthly, charged annually *

Unlimited
sending of emails.

Euro

charged monthly *

only annual payment

The same as Basic and:

Up to 5 users

Active forms for new leads

Birthday email campaign

Aniversory email campaign

Basic automation

Transactional e-mails

Telephone & email support
Profesional

To achieve maximum effectiveness of email marketing.

Free

Euro

monthly, charged annually *

Unlimited
sending of emails.

Euro

charged monthly *

only annual payment

The same as Standard and:

Unlimited users

More sending domains

Email series

Advanced automation

A/B testing

Priority support
* All prices are without VAT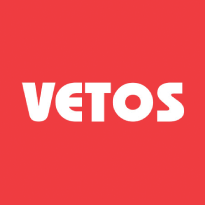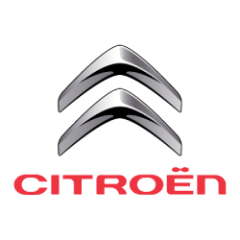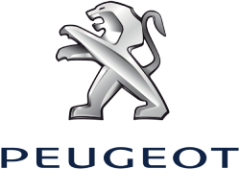 Comparison of tariffs
Basic
Standard
Profesional

Email campaign

Number of email sent
Up to 2x number of contacts per month.
Unlimited
Unlimited
Number of users
2
5
Unlimited
More sending domains
Automatic assignment of the sender according to the owner of the contact
Drag & Drop email editor
Your own emial templates
Personalization
SPAM test
Statistics to email
Detailed campaign statistics
Simple email campaign
Google Analytics click tracking
Birthday emial campaign
Aniversary emial campaign
Logic emial campaign
Advanced automation
A/B testing
Email series
Transactional emails
Withnout Powered by in footer

Active forms

Responsive forms
Custom fields in forms
Your own design of forms
Pop-up forms
Pop-up forms (dark backgroud)
Sliding forms
Sliding forms as bar
Embed forms
Simple landing page
Advanced automation
Withnout Powered by in footer

Contcts and companies

Bulk import of contacts
Custom fields
Managemnet of undelivered emails

Integration

Raynet CRM
Facebook
Instagram
Twitter
LinkedIn
Youtube
Vimeo

User support

Help with setting and using
Phone & emaïl support
Phone & emaïl support
Phone & emaïl support
Free

For students, individuals and small businesses.

Free

0

Euro

1 running survey
1 user
No email invitation
Max. 100 respondents for 1 survey

Survey library

Question & Skip Logic

Filters and segmentation of results

Editing the text of the final report

Email support
Personal

Professional solutions for individuals.

free

11

Euro

monthly, charged annually * (Save 31%)

Up to 5 running survey
Up to 3 users
Up to 5 000 email invitation per month
Max. 1 000 respondents for 1 survey

16

Euro

charged monthly *

Survey library

Logo & branding

Question & Skip Logic

Redirect to your web

Filters and segmentation of results

Export of completed questionnaires

Editing the text of the final report

Telephone support
Business

Professional solution for small and medium business.

free

19

Euro

monthly, charged annually * (Save 51%)

Unlimited running surveys
Unlimited users
Up to 15 000 email invitation per month
Unlimited respondents for 1 survey

39

Euro

charged monthly *

Survey library

Logo & branding

Question & Skip Logic

Advanced survey & email automation

Transactional emails

Redirect to your web

Filters and segmentation of results

Export of completed questionnaires

Editing the text of the final report

Prior support
* All prices are without VAT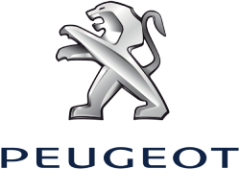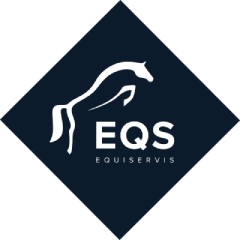 Comparison of tariffs
| | Free | Personal | Business |
| --- | --- | --- | --- |
| Nuber of users | 1 | 3 | Unlimited |
| Number of survey | Unlimited | Unlimited | Unlimited |
| Number of running survey at the same time | 1 | 5 | Unlimited |
| Number of question | Unlimited | Unlimited | Unlimited |
| Number of questionaire completed | Max. 100 / 1 dotazník | Max. 1000 / 1 survey | Unlimited |
| Number of email invitation sent per email | | 5 000 + 0,008 Euro per each next | 15 000 + 0,008 Euro per each next |
| Logo & branding | | | |
| Survey library | | | |
| Question Skip & Logic | | | |
| Survey termination by answer | | | |
| Advanced survey automation | | | |
| Advanced email automation | | | |
| Transactional emails | | | |
| Redirect to your web | | | |
| Filters and segmentation of results | | | |
| Editing the text of the final report | | | |
| Final report to email | | | |
| Export of completed questionnaires to CSV | | | |
| Support | Email support | Telephone & email support | Prior support |
FREQUENTLY ASKED QUESTIONS
Can I try the system for free before I decide?
YES! You can start using the entire application as soon as you create an account. With minor restrictions and up to 200 contacts, you can use Quanda for 30 days for free. After 30 days, your trial period will end automatically. If you want, you can continue with one of the paid tariffs.
Do I need to sign a written contract if I want to use Quanda?
No written contracts. Choose a tariff, create an account and start using the system. All its functions are fully available to you. However, if for any reason you need a written contract, write to us and we will be happy to send you the contract.
Will someone help me to start or will I be alone?
You will not be alone. We will be happy to help you put everything into practice so that you get the most out of using these modern marketing tools. We will be happy to share with you our many years of practical experience so that your start is as fast as possible.
Do I need to download and install the software?
Nothing like that is needed. All you need to do to get the most out of Quanda is create an account, choose a tariff that meets your needs, and get started. Quanda is an online service available at any time in all browsers.
I need custom templates for email campaigns, right?
Quanda allows you to have the design of your online questionnaires and email campaigns designed to fully support your graphic and visual style. We will design and customize the questionnaire and e-mail templates exactly according to your ideas.
... and if I need anything, what should I do?
We are always available. We do everything to make using our system fun with professional results. Despite many help texts, you may not know the advice. In this case, do not hesitate to contact us.