Without programming. Functional on all websites.
Pop-up window
Window which is hard to be missed that catches the attention of the visitors to your website and gets a large number of new contacts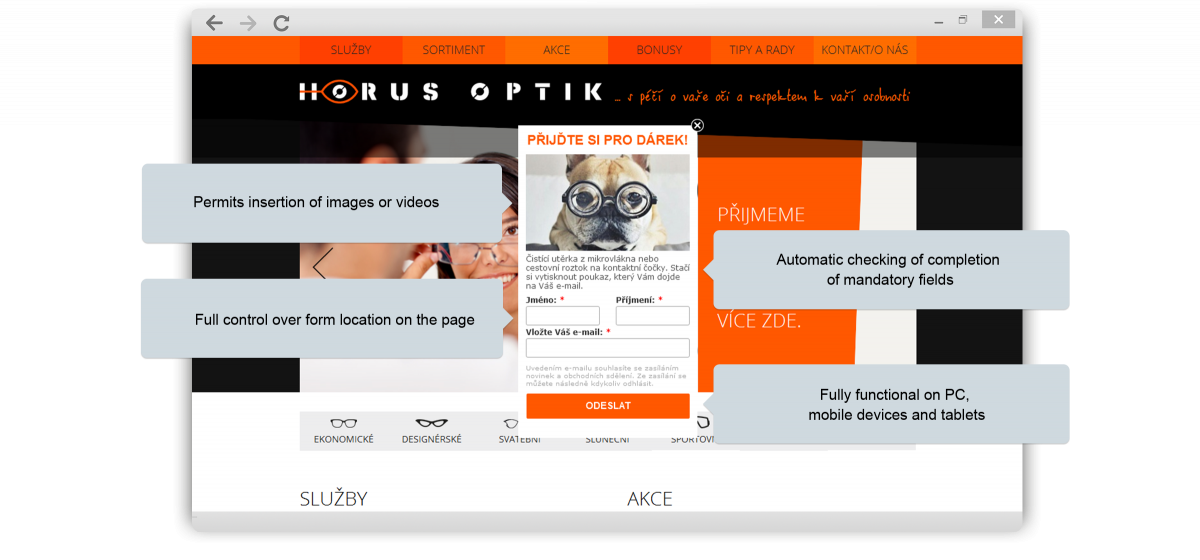 Modal pop-up window
Pop-up window which is highlighted by darkening the background, holding back more navigation on the page. Uncompromisingly focused on performance.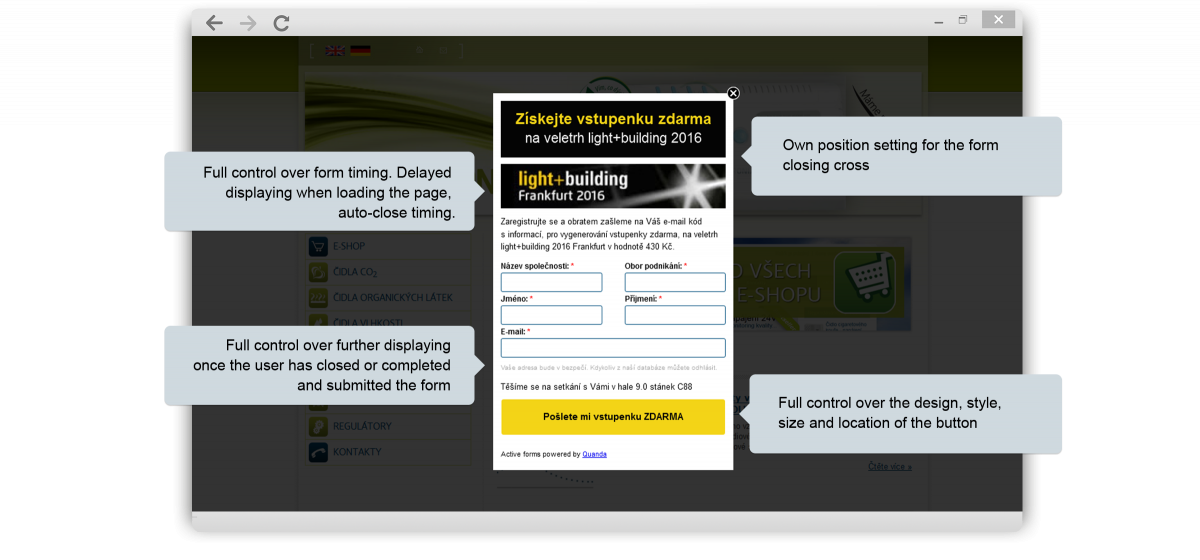 Slider window
Window that slides from the top or from the bottom, from the left or from the right and doesn't prevent visitors from further navigation on the page.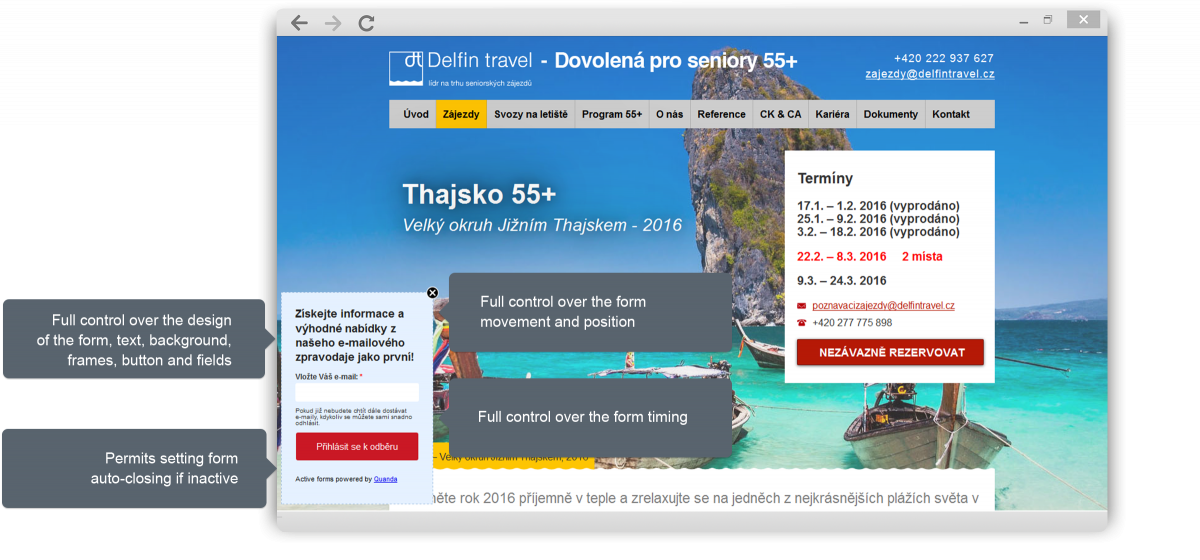 Fixed place form
Fixed place form is a form embedded in your website and you can use it whenever you need to get e-mail or other contact information.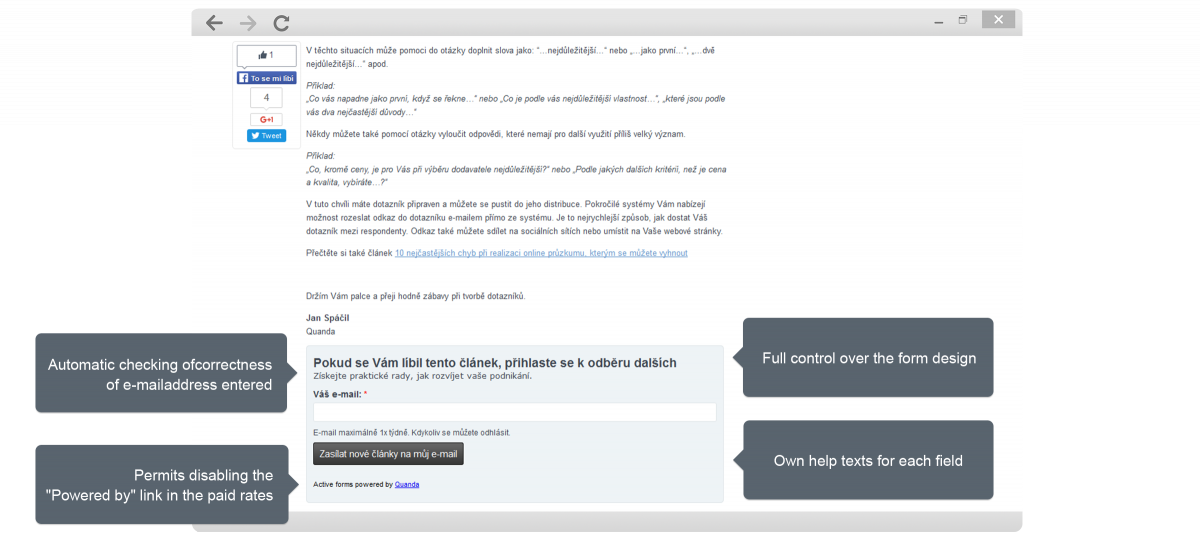 Simple landing page
Each form can also be displayed as a separate web page and linked to from an e-mail, a website, a banner, or other places.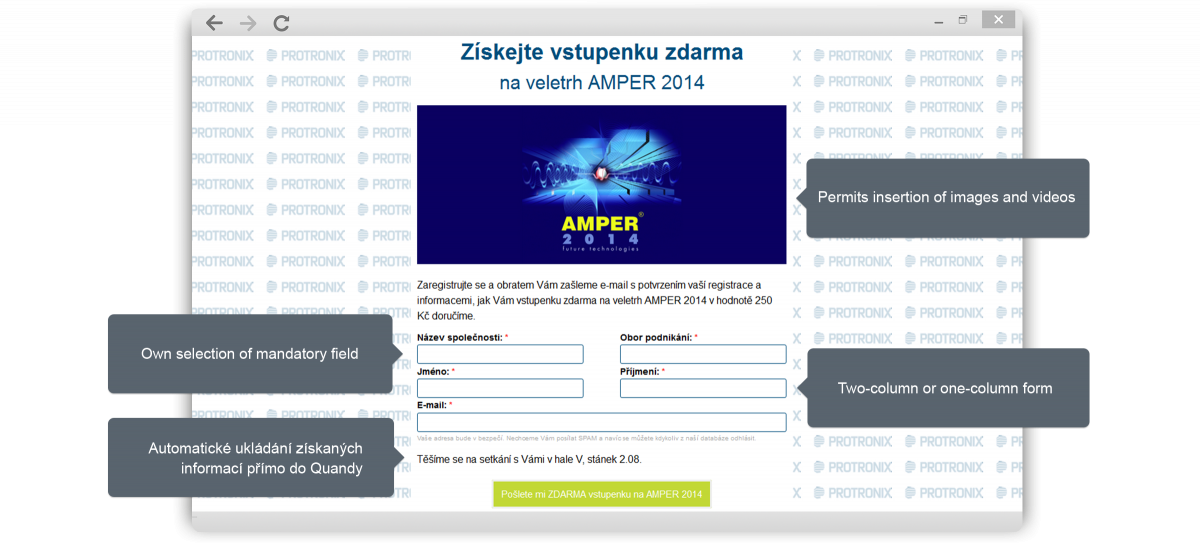 MAIN FUNCTIONS
Simple use without large manuals and long training.
Drag & Drop form making
Easy construction of forms, including headings, texts, images and videos.
Connection to
e-mail series
Easy setup of sending e-mail series with contacts obtained from the form.
Fully controlled
design
A perfect design editor for the great look of your form.


Immediate e-mail confirmation
The auto-responses send out confirmation of new contacts right away.
Unique viewing options
The form can pop-up, slide or be placed firmly on the website.
Continuous information
about performance
You can set up how often you want Quanda to inform you about new contacts.
Placing a video into the form
Video placement for more attractive and higher performance forms.
Simple landing
pages
The form creation tool allows you to create a simple landing page.
Detailed features overview