Get the answers you need.
Fast. Effectively. Online.
Online surveys library
Do you need help with creating online surveys?
You don't know where to start? What questions to choose? It doesn't matter. In the library of questionnaires, you will find professionally created questionnaires that can be used immediately. All of this gets you the information you need to make better decisions.
Choose a survey from the library
TRANSACTIONAL SURVEYS
Get continuous important information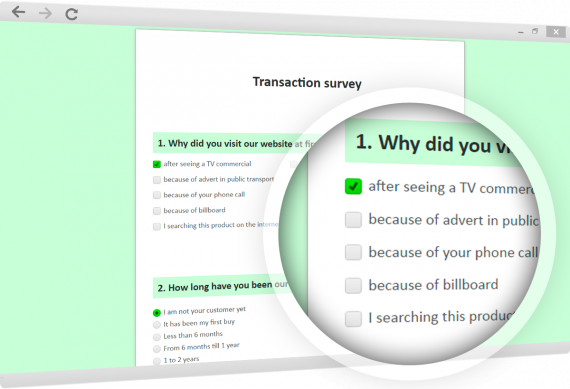 Use regular e-mail communication to send your customers a link to transaction surveys. Give your customers the opportunity to express their opinions or to provide feedback. It is the ideal way to attach this type of survey to transactional emails. Your customers will become used to the fact that it is very easy for them to express their satisfaction, comments or observations regarding cooperation with your company at any time.

In the surveys library, you will find the following patterns:
Transactional survey
CUSTOMER SATISFACTION SURVEY
Do you know what you do right and what needs improvement?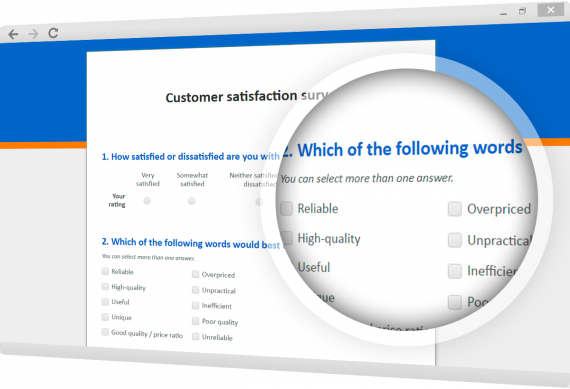 Customer satisfaction surveys will help you to understand exactly the things you do well and what needs to be improved to make your customers really satisfied. A simple analysis of the data which can be found on Quanda website helps you to understand all this information and turn it into real actions that will increase the satisfaction of your customers.

In the surveys library, you will find an example of those surveys:
Customer satisfaction survey
EMPLOYEE SATISFACTION SURVEY
Let your employees speak!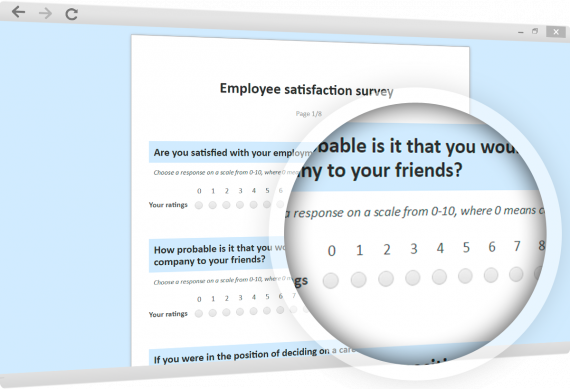 Employees are the key part of your success. However, their voices are not always heard. Using an employee satisfaction survey, you may find interesting information about the attitudes and opinions of your employees. This survey which we have created in collaboration with experts in human resources and with our friends from Performia, is particularly useful.

In the surveys library, you will find an example of those surveys:
Employee satisfaction survey
EVALUATION OF PRODUCTS AND SERVICES
Feedback that moves you forward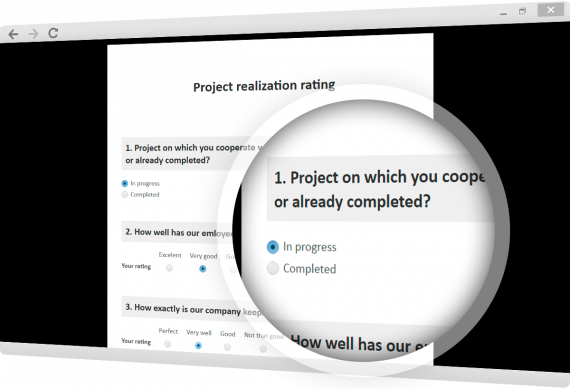 Whether you think of adding a new product or service into your offer, or you need continuous information about ongoing projects, the online surveys will help you to get the right information. You will always be more successful if your communications fit your customers´ needs. You can avoid the disappointment, resentment and financial losses as a result of a failed sale of new products or services.

In the surveys library, you will find an example of those surveys:
Project realization rating
PLANNING OF COMPANY OR CUSTOMER EVENTS
Get inspired and perceive important information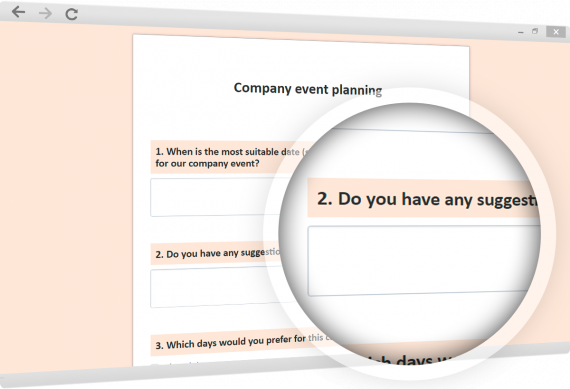 To schedule a company or customer event that everyone will enjoy, that participants will be looking forward to, and to make an interesting, memorable event is not that easy. Surveys will help you get inspired and gather important information which you will need to plan a successful and memorable event.

In the surveys library, you will find an example of those surveys:
Company event planning
MARKETING MARKET RESEARCH
Whenever you need to make an important decision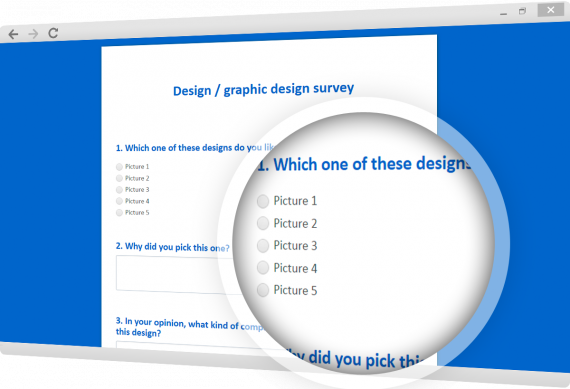 Whether you are planning a new product or service or creating a design for your new advertisement, you will need to know why customers choose your products or services. In all of those cases our surveys help you to make smarter decisions.

In the surveys library, you will find examples of those surveys:
Design / graphic survey
MAIN FEATURES
Simple use without large manuals and long training.
Online survey with up to 16 question types
Each question is specifically designed for a specific use.


Detailed analysis of responses
No Excel spreadsheet and endless hours of work. Automatic evaluation of responses and advanced filters.
Custom design, logo and formatting
The online survey will look great and exactly according to your needs.
Automatic identification of respondents
Save space for more important issues. We will take care of the identification of the respondents.
Unique library of questionnaires
A set of professionally created online questionnaires and invitations designed for immediate use.
Easy connection to e-mail series
From now on, you are sending the right content to the right people.
Direct sending of e-mail invitations
6 types of e-mail campaigns with a design made for the perfect invitations.
Branching and paging online questionnaires
No more unnecessary questions. Display questions based on the previous answers.